Are you one of the 80,000+ dentists trained to provide Invisalign treatment? You are providing a popular, invisible treatment to straightening teeth, and your patients appreciate it.
However, if you only have training in Invisalign (or a similar clear aligner product), you can get into trouble or find it to be too costly. Here are the top reasons why every Invisalign provider should consider seeking additional orthodontic training.

1. Treat a much wider field of cases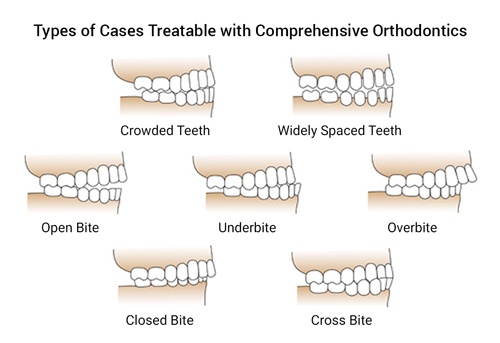 While Invisalign limits most providers to treating simple cases like relapse cases or minimally crowded or gapped teeth, orthodontics gives you the possibility to treat a much wider field of cases. With orthodontic training, you can easily work with patients with crossbites and other common malocclusions. This enables you, as a dentist, to help any kind of patient and transform even the most complicated bites to a beautiful smile.
2. Invisalign is not the only (almost) invisible option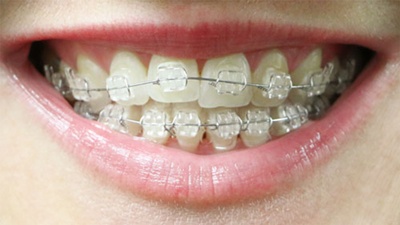 If you have a patient who feels uncomfortable being seen with braces, you could provide clear ceramic brackets. Although you will still see the metal wire connecting the brackets, clear braces are definitely harder to see and provide more control than clear trays. To get more information about different types of orthodontic appliances, click here.
Attend a FREE Orthodontics Class! Click here to find a class near you!


3. Free yourself from patient compliance and get better results
If you use Invisalign, the outcome of your treatment is dependent on patients wearing their trays 22 hours a day. With good orthodontic training you can learn how to predictably control the outcome and timing of your cases. When Invisalign patients don't wear their trays, you can improve the treatment and speed by switching them into orthodontics. Of course, you can also use brackets in the first place to be completely independent of a patient's compliance during the whole treatment and be in total control the whole time.
4. Earn more, pay less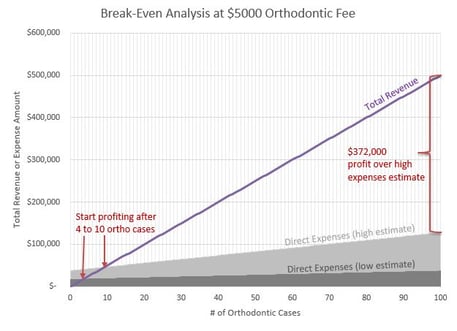 Although orthodontic training might be an additional expense for you, it is often worth the investment. Doctors that provide orthodontic treatment can add over a quarter of a million dollars in annual revenue by treating a case a week. Besides that, traditional braces have significantly lower appliance costs, as aligners have a lot of lab fees and cost typically 218%-1645% more, which makes traditional braces the most inexpensive choice for dentists and patients. (More about the profitability of orthodontics.)
5. Knowledge about orthodontics improves Invisalign treatment
Even if you don't treat orthodontic patients, orthodontic treatment can help you improve the outcome of your Invisalign cases. Having a good understanding of orthodontics will make it easier for you to select the right cases and provide a good appliance design.
There are a lot of advantages for you and your patients in considering orthodontics as an addition to your career and as a treatment option. If you want to learn more about orthodontic training, sign up for our Free Intro Seminar!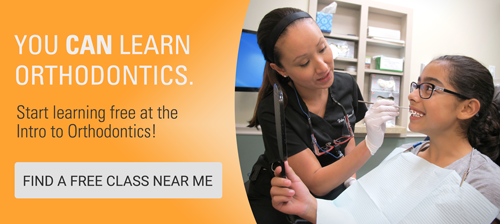 Do you offer Invisalign or other orthodontic services in your practice? Share your experiences in the comments below!