Your clinical team can be a great asset. Many dentists don't realize how much their staff can help to make their orthodontic department efficient and hassle-free. Orthodontics is the leading area of dentistry where assistants can take a significant role working chairside with patients. Here is a checklist of the tasks that our orthodontic assistants can help us with.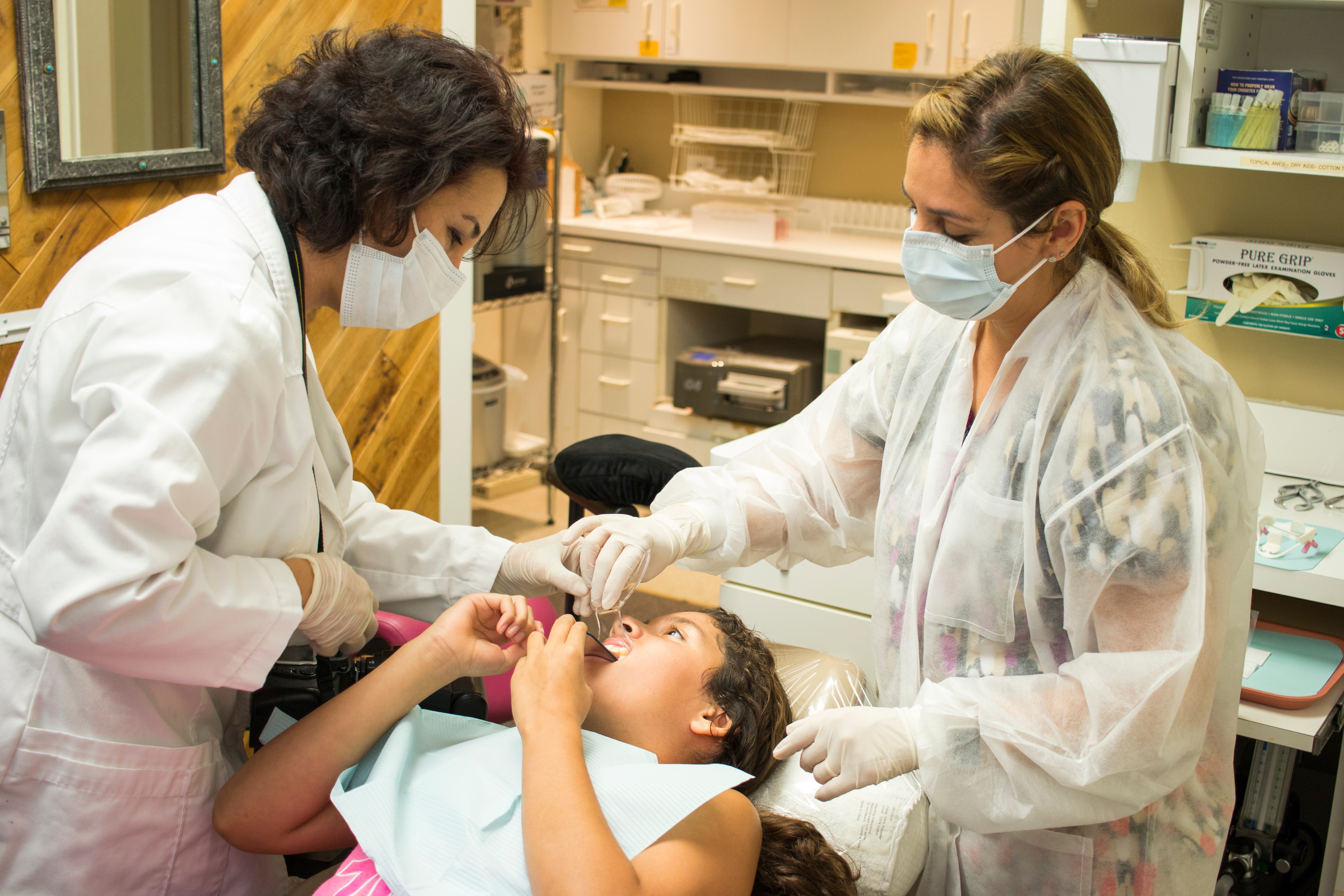 Run the orthodontic marketing (e.g. set up posters, brochures, photo board, Facebook posts)

Identify patients with potential orthodontic need

Assist with the orthodontic screening (View our 9-part Ortho Screening Checklist)
Assist at the 1st consultation
Take intra oral photos (View our photo video tutorial)

Take extra oral photos

Take pan/ceph

Take growth wrist x-ray

Take impressions or intra-oral scan for models

Take progress records

Take final records

Digitalize records into finished files (scanned, cropped and in 1:1 calibration)

Import records into DentalCAD within the SmileStream software

Trace ceph

Trace models

Prepare and print forms (Patient Consultation Report, Consent Form, Contract)

Assist with 2nd consultation

Place spacers

Size bands

Cement bands

Re-cement bands

Order appliances after patients accept treatment

Fill out lab order forms

Work with ortho labs

Prepare bracketing set up

Assist with bracketing

Put on indirect bonding brackets

Size archwires

Tie in archwires

Retie archwires for reactivation

Fit cervical headgear and reverse pull headgear and discuss it with the patient

Fit transpalatal arches (TPAs)

Adjust and deliver lower lingual arches (LLAs)

Fit functional appliances

Change elastics

Place open coils

Place closed coils

Insert split hooks

Put on power chains

Bond cleats

Discuss orthodontic emergencies like loose brackets and poking wires (view the Orthodontic Emergencies Guide)

Prepare deband set up

Assist with removing bands, brackets, archwires, and cements

Fabricate in-office clear retainers

Fit retainers

Sterilize and care for instruments

Set up, order, and maintain inventory (8 supplies you'll need to start ortho cases)

Encourage and manage patients

Talk to patients about referring their friends and family members who are seeking ortho treatment

Check retainers for the patient in follow-up appointments
Please note: Orthodontic roles and opportunities may change by country or region. In some countries like Australia and Canada, for example, the orthodontic responsibilities listed are often done by the dental hygienist instead of the dental assistant. We encourage you to check what roles are typical and encouraged for your staff in your area.
---
A skilled team can improve your orthodontic efficiency and profitability immediately. To reduce the doctor's chair time in orthodontic cases, we encourage you to train your staff to perform all tasks permitted by auxiliaries. We offer a comprehensive 3 day course with hands-on exercises which will help them gain understanding and confidence in their responsibilities. Our Assistant and Team Orthodontic Training is very popular with POS students and graduates, and doctors can attend with their staff at no additional charge.
We're interested to hear how you run your team! Which tasks do your orthodontic assistants do the most? Which task would you like them to learn? Reply in the comments below: