We wish that we could say that 100% of your ortho cases will go 100% as planned for 100% of the time, but unfortunately we can't guarantee that. Since orthodontics consists of many moving parts, it's inevitable that things may not work out as planned all of the time. Fortunately, there are several things you can do to prepare yourself for the unexpected. Here are 6 things we recommend you do to avoid trouble with your ortho cases.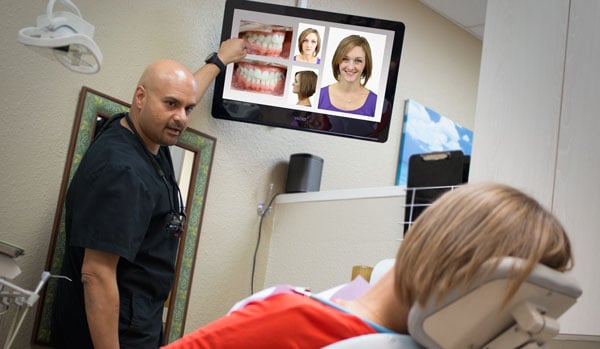 1. Records, records, records
The most important step to avoid trouble in any orthodontic case is to take proper records to the standard of care. By properly documenting your ortho cases, you protect yourself against any legal claims that a patient may file. While you may never come across any legal problems, you will thank yourself for taking good records if you ever end up in that situation. Shortcutting this step puts you at risk legally and may affect the success of your case.
Before you start treatment, you should always have intraoral and extraoral photos, white stone models (or a digital version), a pano and a lateral ceph tracing. Be sure that your records are always high quality and focused properly. Learn how to take great photo records in this video.
2. Triple check to see if your patient has TMD issues
We highly recommend that you not only double, but triple check for TMD in your patients! If you overlook an existing TMD problem before you begin orthodontic treatment, the patient may blame ortho for TMD problems that may come up in the future. Avoid this situation by documenting any TMD problems that exist before treatment.
3. Never start a case until you have a complete treatment plan
Doctors that fail to have a full treatment plan can get into trouble quickly. We've seen several doctors whose treatment plan was just to "extract upper and lower 4s then level and align to close the spaces". These doctors usually miss a critical detail that causes unexpected tooth movements, stubborn spaces, or unaesthetic results.
You need to have a full treatment plan including full records and analysis to ensure the standard of care. You should know every stage of treatment before you start. Good planning (which can now be aided by technology) will include details like when to change to the next wire, what appliances you'll use, how the bite should progress, and any potential limitations.
4. Know your limitations
One of the most common ways doctors get into orthodontic trouble is when they start cases they aren't ready for. This often happens if they don't know which cases to avoid or don't have the support to supplement their inexperience. There are some courses that teach "orthodontics" but only show successful, straight forward cases. Unfortunately we have seen this give some doctors a false sense of security, without all the tools to be successful.
To avoid this, understand what a straight forward case is and what a tricky case is. If you don't have case selection confidence yet, get help from someone with experience. He or she can help you to avoid those misleading cases or guide you through the trickier patients.
5. Get your case diagnosed by an
experienced doctor you trust
When you are first starting out with orthodontics, you may not feel comfortable diagnosing and planning a case completely on your own. The good news is that you don't have to. As a POS student, you would have access to our Case Consulting program which allows you to send your cases to our top instructors who will correct any diagnosis errors you made and create a complete work up of your case. The best part is that your first case is free!
6. Ask for help on the POS forum
As a POS student, you have access to our online forum where you can ask for help from other students and graduates. Over 7,000 other dentists have gone through our program, so chances are that someone else has had the same questions as you. Start a new thread or use the search tool to find an existing thread about your topic.
---
The best thing to do to avoid trouble with your ortho cases is to always be prepared. Since orthodontic treatment typically takes between 1-2+ years, there is a lot of time for unexpected changes to happen in your patients' lives. As long as you are aware of the resources available to help you when need them, you can rest assured that your cases will turn out great in the end.
Leave a comment...