Dr. Suzie Bergman serves as a Tenured Instructor for McGann Postgraduate School of Dentistry and Progressive Orthodontic Seminars.
---
How Will you Treat Your Patients with TMD?
As dentists providing orthodontics for our patients, we have a significant role in providing them with a sound masticatory system. We are essentially doing a full mouth reconstruction in the natural dentition on every orthodontic patient we treat. This is why we need to have a solid understanding of how the jaw works, so we can leave our patients with an orthopedically stable relationship at the end of treatment.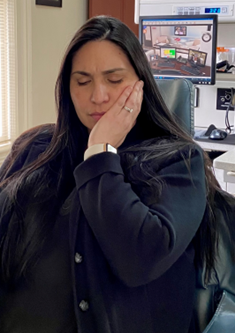 Of course, as in many things dental, there has been a lively debate about whether ortho is good or bad for the temporomandibular joint. There are some who claim that orthodontic therapy causes Temporomandibular Disorders (TMDs) and others who claim it has nothing to do with TMDs. Still, others use orthodontics to treat TMDs. What is the basis for these positions? Is it clinical observation, cognitive assumption, or interpretation of data?
In a February 2015 article in the Dental Press Journal of Orthodontics, the author states, "Replacing empirical knowledge with science-based knowledge is part of the scientific maturity process."
Free TMD Webinar Hosted by POS' Own, Dr. Suzie Bergman
If a patient comes into your office complaining of jaw pain, how will you treat her? Will you use an occlusal appliance, orthodontic therapy, Botox® injections, all of these options, or something else entirely? Come to this webinar to get evidence-based answers to your questions surrounding the TMJ, muscles of mastication, and their impact on dental and skeletal malocclusions.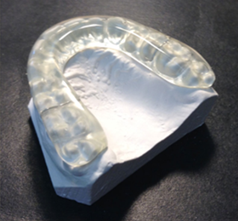 Dr. Suzie Bergman has been teaching orthodontics for Progressive Orthodontic Seminars since 2014. She is also an international lecturer on the subject of temporomandibular disorders. In this webinar, she will discuss the concept of orthopedic stability as it relates to the TMJ. She will present relevant data and what we can extrapolate from it, and she will discuss the timing of treatment for patients with orthodontic needs who also have TMD complaints. Additionally, she will review the protocol for addressing TMD symptoms should they arise during orthodontic therapy. And finally, the topic of post-orthodontic retention for TMD patients will be addressed.
In order to provide our patients with optimal treatment, it is necessary to do a thorough evaluation, followed by a diagnosis and treatment plan, and then deliver that treatment in the proper sequence. We have a wonderful tool in our SmileStream software to assist you in carrying out that process systematically, both for ortho and for TMD.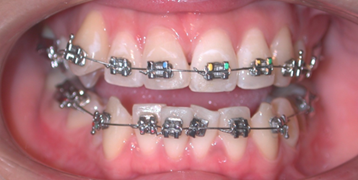 Dr. Suzie will explain not only what to ask the patient, but the reasoning for each question and what can be inferred from the answers. Once you have done a comprehensive intake, you will have a clear clinical picture, and this will assist you in knowing when to treat, as well as whether any referrals to your medical colleagues are warranted. Dr. Suzie will also let you know how to send TMD cases for consulting or mentoring.
It is very rewarding to help patients gain relief from TMD pain, and grateful patients are also the best referral source!
Come learn more about this exciting topic on Thursday, July 28, 2022.