As a dentist, you're probably extremely busy. Juggling patients, running a business, maintaining friendships, and having an enjoyable family life are some of the many things you fit into your day. Although you may want to grow your career and professional abilities, sometimes it may feel overwhelming to fit something new into your schedule.
Providing quality orthodontic care to your patients can be a profitable and fulfilling part of any dentist's practice. But many dentists wonder, how much time will it take to set up and run a new specialty? From our experience working with thousands of dentists around the world, we have gathered some estimates.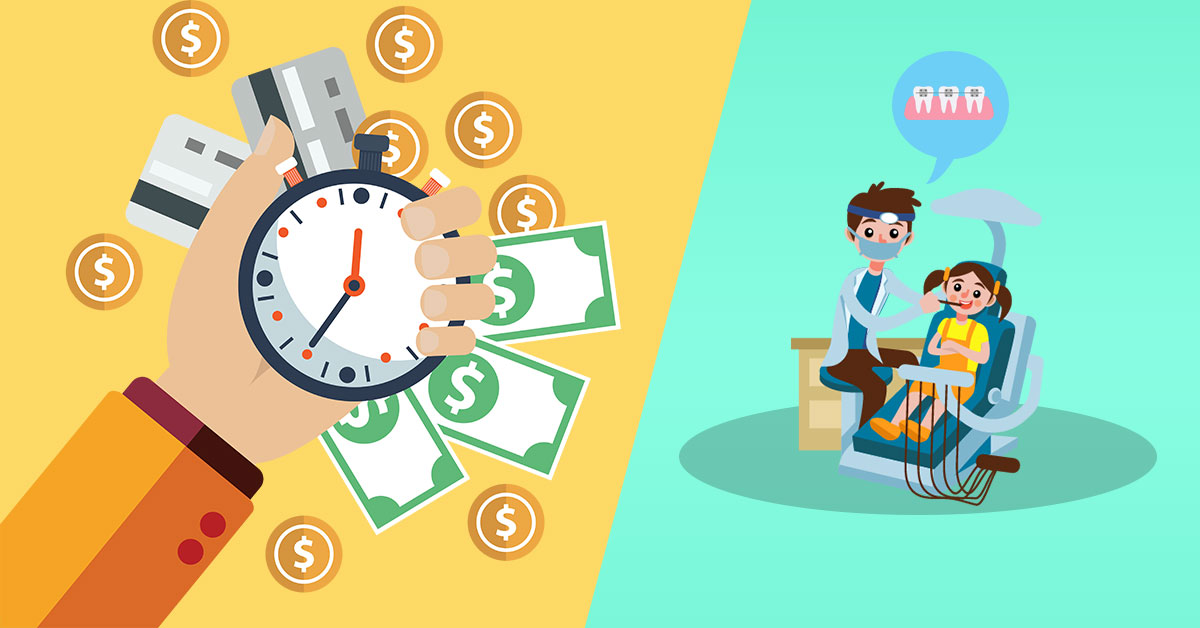 A matter of time
When done right, orthodontics can be very efficient with minimal doctor time. Our graduates typically spend 2 to 5 hours of their time to help each orthodontic patient.
Of course there are some variations based on the difficulty of a case, compliance of the patient, treatment preferences, experience level, and team environment. Also, if you don't use the orthodontic diagnostic software or customized brackets like most of our graduates do, you can expect a slightly higher estimation.
Progressive Orthodontic Seminars CEO, Miles McGann, says that you can expect to take around 9 hours per case on your first patients, but will see much greater efficiency after starting 20. After 100 cases, your team will be highly efficient and your chair time should be greatly reduced.
Although you won't make much profit on your first cases, once you and your team become efficient, dentists often calculate that they earn $2000 per hour of their time working on orthodontics. Read more about the profit/cost analysis of adding orthodontics to a GP Practice.
Time breakdown of an orthodontic case:
Phase

Procedure

Doctor's time for a POS case (minutes)

Diagnosis (60 min)

Screening

7

Record Taking

0

Analysis

23

Treatment Planning

30

Treatment (70 min)

Level & Align

20

Mechanics

20

Finishing/Debond

30

Retention (5 min)

Retention

5

Total

2 hours and
15 minutes
*This time chart is an estimate of treating an easy to moderate orthodontic case by a POS dentist who has completed 20+ cases. What are some easy orthodontic cases? Read: 10 Simple Orthodontic Cases You Can Treat This Year
We encourage doctors to spend a good amount of time upfront to diagnose and plan the treatment well, so the case goes smoothly in treatment. If you prefer to spend less effort in the diagnosis phase, you can expect to spend double the time in the treatment phase. In addition to your time diagnosing, you'll spend some chair time for bonding (less time if you indirect bond), mechanics and debonding. Luckily, your team can help with the majority of chair time work like taking records, sterilizing instruments, stocking materials, tying in wires, changing elastics, etc.
There's no time like the present
Like any specialty, providing quality orthodontic care takes some time to become efficient. If you're committed to helping your patients with comprehensive orthodontic care, putting in some time up front can pan out to be a lucrative decision down the line!
Now that you know more, do you think offering orthodontics is worth your time? For those that already provide braces, has orthodontics been worthwhile? Share your thoughts in the comments below.