In this guest post by POS graduate Dr. Rani Seeth, learn how she successfully treated a "snaggle tooth" case for her patient Johana.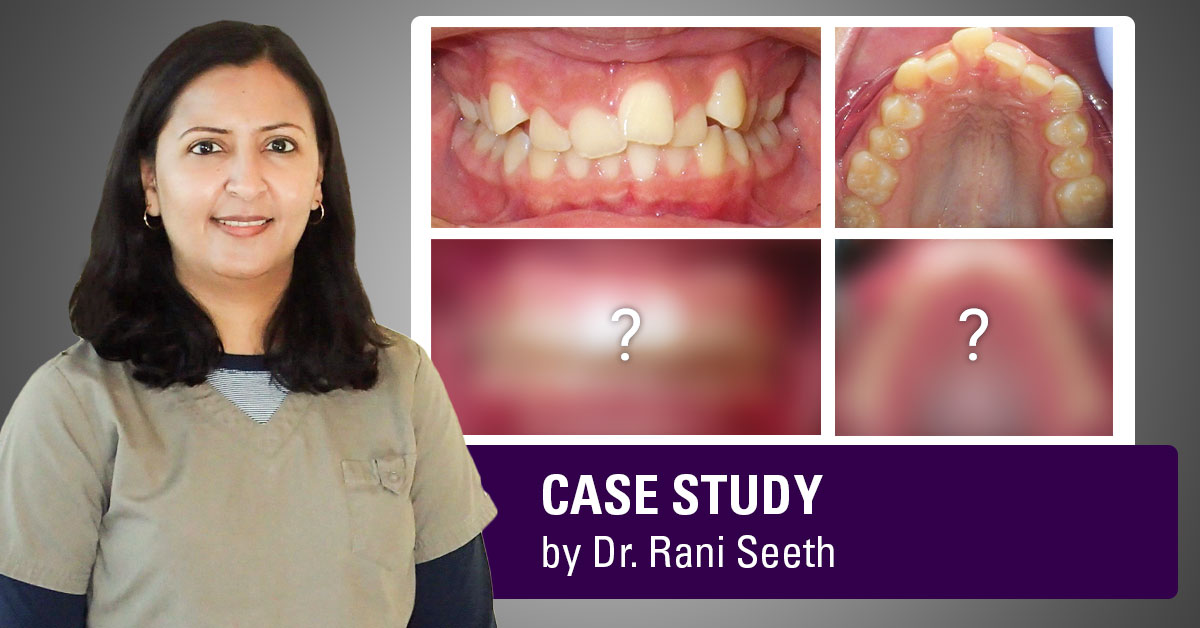 My name is Dr. Rani Seeth, and I have been offering comprehensive orthodontic care since 2012. I have helped 250 patients with orthodontic care and I am absolutely enjoying orthodontics and how it's affecting my patients.
Previously, I had been referring out the many kids in my practices who needed braces. I decided to improve my orthodontic skills because most of my patients wanted to stay at my practice. They trusted me with their care and I decided that it was time to help them. (Read more about my experience learning orthodontics here)
Johana is one of my patients whom I helped with orthodontics. Here is her story:
My patient, Johana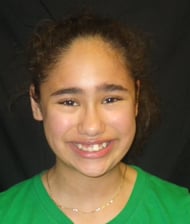 Summary:
11 years old

Issues with crowding and biting

Treated by extracting upper 2nd molars and distalizing with CVHG and coils

3 year treatment
When I saw Johana, she told me that she was conscious of her smile, especially her flared upper front tooth, a "snaggle tooth." I was concerned when I heard that she had trouble biting into apples and other hard foods. When eating, she found discomfort on her upper left central tooth. I wanted to help her fix this issue before it could get worse with growth.
After doing a thorough orthodontic analysis, I determined that she had 6-7mm of Class II at the cuspids and 6mm of Class II at the molars. Her overjet on the upper left quadrant was 10mm. She was skeletally average with proclined upper left incisors.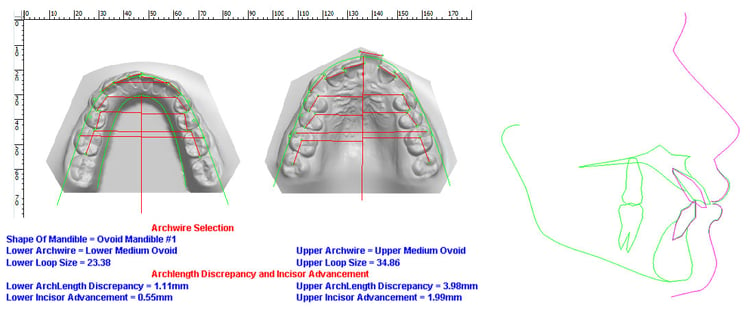 Left: Precisely analyzing occlusion from digital model measuring
Right: Looking at the projected outcome (in purple), via VTO tool available in SmileStream Software (previously known as IPSoft)
After comparing a few treatment options and visualizing their effects, we decided on a distalization treatment plan to straighten her bite and bring her to a more comfortable and stable Class I bite.
Helping Johana smile and bite
Johana's treatment was planned for Upper 2nd molar extractions and distalization with cervical headgear (CVHG) and coils due to the severity of her Class II and deep bite. We treated her with a customized IP Appliance®, using a medium ovoid archwire shape to fit her arches precisely, and brackets with various rotations built in, so her teeth would start correcting immediately.

Johana was motivated to improve her smile and wore her headgear religiously. After a couple of adjustments, her upper front teeth were aligned and she started smiling more often! It was amazing to see the transformation of not only her teeth, but her happiness as well. Her treatment took close to three years due to the extent of distalization needed. But when we took off her braces, we were both proud of the results.
We corrected:
6-7mm of Class II

Deep bite

Severe overjet

4mm of upper arch crowding
Johana was very happy with her treatment results. She said that it has given her a tremendous boost to her confidence as she is finishing up high school.