We asked some of our recent graduates to share their memorable cases. In the spirit of giving thanks, we are sharing this story we received from a 2016 graduate.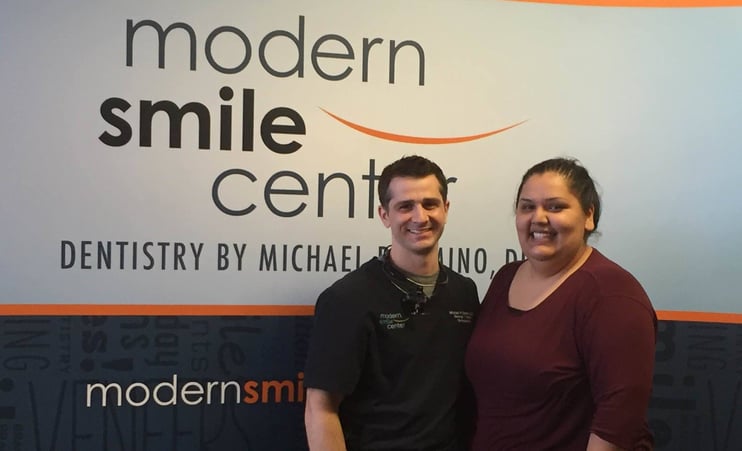 An office full of thanks

My name is Dr. Michael Cimino, and I'm the owner of Modern Smile Center, a multidisciplinary solo practice just north of Houston. I opened my practice in 2012 with a vision to create a caring family practice with a focus on total oral health for all patients.
I started offering patients straight-wire orthodontic care in 2014 and it's been one of the best career decisions I've made. I love orthodontics and look forward to it each and every day. Orthodontics has helped me become a better restorative dentist as I see treatment options from a different perspective now. Since we have developed a stronger emphasis on proper occlusion, our patients can see better long term stability as well.
However,

my favorite part of orthodontics has been the deep gratitude patients have shared.

I am thankful for the confidence that I bring to my patients. It's rewarding when patients love seeing their tooth movement progress and thank my team for feeling proud to smile.
My patient, Diana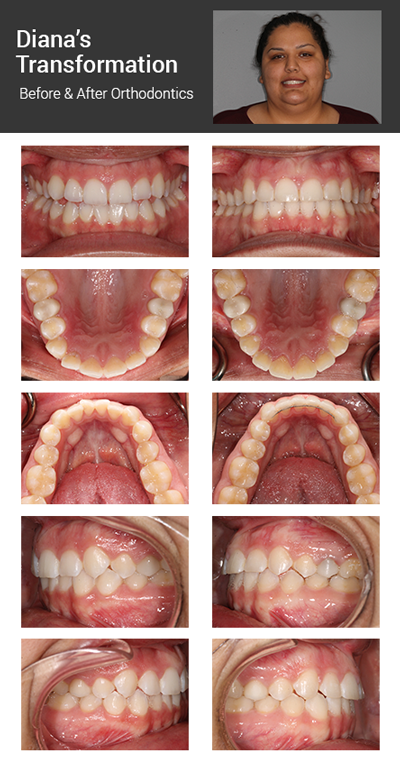 One of my first orthodontic patients, Diana was especially memorable to me. In December 2014, Diana came to me wanting braces to feel more confident about her smile. Diana had crowding in both of her arches so her teeth couldn't properly occlude.
At this point, I had taken four seminars with POS, and prior to POS, I had limited orthodontic experience (only Clear Aligner therapy understanding). Despite feeling quite fresh to orthodontics, Diana wanted me to treat her and I wanted to help. I decided to follow the POS system and work with an instructor after hours to develop my treatment planning skills quicker.
After a thorough clinical analysis of Diana, we decided to proceed with a non-extraction treatment plan to limit her lower incisor advancement.
Two months ago we took off her braces! We were able to correct 4mm of crowding in both the upper and lower arches. We also succeeded in leveling her curve of spee and correcting her rotations. She was so happy and thanked me, saying:
My new smile gives me the confidence I've always wanted. I feel better about smiling and no longer think that others are focused on my teeth. Thank you, Dr. Cimino!
Although starting orthodontics sometimes felt difficult and the learning curve long, moments like this really make all the late nights studying and effort worthwhile.
---
Leave a Reply...
Have your patients thanked you for giving them beautiful smiles? Please share your story in the comments section below or email info@posortho.net. We enjoy sharing POS case stories with the orthodontic community.