Dr. David Dana has been practicing orthodontics now for almost 3 decades! As Progressive Orthodontic Seminar's Education Director, he knows just how special orthodontics is for his practice and his patients. Learning orthodontics isn't just beneficial to you, but to your whole practice and all of your patients. The video below will give you the highlights of what learning orthodontics can do for you.

Why Should I add Orthodontics?
It is Profitable

Patients want it

No need to do outside marketing
It is Profitable
About 5 years ago, Business Insider published an article about the 20 highest-paying jobs in America. 12 of those were in healthcare. Orthodontists' annual income ranked 5th at just over $200,000, and Dentists 9th at just over $165,000.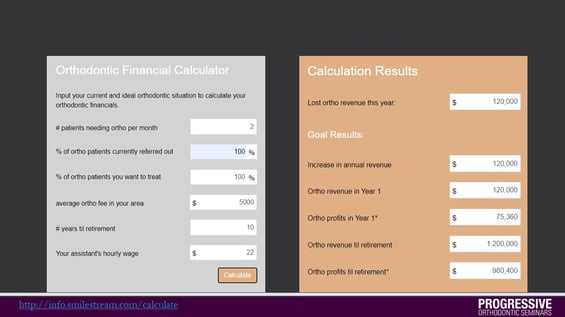 Dr. Dana gives a great example of the profitability of orthodontics. By just starting two cases a month you can see a significant increase in your practice's income! If you see just two new patients a month, you can pocket close to ONE MILLION dollars in profit in 10 years. If you want to be a little more aggressive with your amount of ortho patients and bump it up to five patients a month, that 10-year profit will be almost 2.5 Million dollars. To try out some of these calculations yourself, make sure to try our ortho calculator and enter the numbers you want.
Patients Want It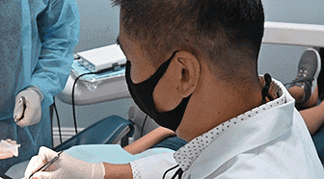 Your practice has orthodontic patients coming in and out of it every day that you might not know are there. You can learn to easily identify more of those patients, give them the treatment they want and need, and keep them in-house for their orthodontic treatment. From kids to adults, patients are ready for orthodontic treatment in your office today.
No Need to Do Outside Marketing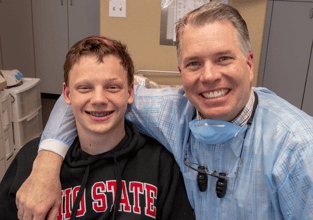 Like was stated earlier, there are orthodontic patients
in your office already. There is no need for any outside marketing, especially in the beginning. Once started, their orthodontic cases will be seen by friends, classmates, coworkers, and family and they will say they are getting their teeth taken care of by you. Word of mouth advertising from successful cases and happy patients is the best kind of marketing. When your patients are happy, that means more than likely your practice is happy and profitable. Orthodontics can bring that joy, happiness and never-ending smiles into your practice every day of the week.