What is the Aligner+ Program?
Aligner+ is a comprehensive clear aligner orthodontics program that helps dentists achieve quality results on every aligner patient. The program includes an education series (4 seminars of 3 days), instructor mentoring/consulting and a treatment planning system for dentists.
Progressive Orthodontic Seminars debuted its popular new program in May 2019, selling out its premiere class in the first week it was publicly announced.
Most aligner courses are 1 or 2 days. Why is yours 12 days?
For dentists to treat aligner patients well, we feel that they need 12 days of education to have a fundamental understanding of orthodontic diagnosis. This program has what we feel is necessary for any dentist to be successful.
While there are shorter day courses, this time is not adequate for doctors without an orthodontic understanding to keep out of trouble. Unfortunately, when doctors do not understand the fundamentals or how to avoid common pitfalls, many will not be successful long term in using aligners.
Even though our aligner program may be the most extensive in the industry1, 12 days does not cover every aspect of orthodontic diagnosis to fully protect you in every situation. Thus, we have designed a system where you can either work with consultants and mentors to ensure every detail is analyzed, or take more education from a 48-day Comprehensive Orthodontic Program.
What will I learn?
You will learn how to successfully treat cases with clear aligners.
You will gain a strong foundation in orthodontic principles and the knowledge of what case types to treat. Your education will give you the tools to choose the right cases and appliances to have complete control within a realistic environment.
This seminar is for dentists wanting to treat patients with the same quality finishes as what's expected in traditional orthodontics.
View the list of topics you'll learn.
What is Aligner+ consulting and mentoring?
Consulting and mentoring services can provide you more support with diagnosing and analyzing your aligner patients.

Your consultant or mentor will provide in-depth analysis (provide Ceph tracing and model measuring, create Visual Treatment Objectives, analyze torque considerations, compare treatment options, recommend a treatment plan, design aligners, and suggest notes to the stager) or warn you if the case is one you should avoid. Mentors also provide added support in reviewing setups and monitoring revisions as well.
Every consultant or mentor is a licensed dentist with strong orthodontic and aligner experience. Some are specialists. All are tested instructors at Progressive Orthodontic Seminars.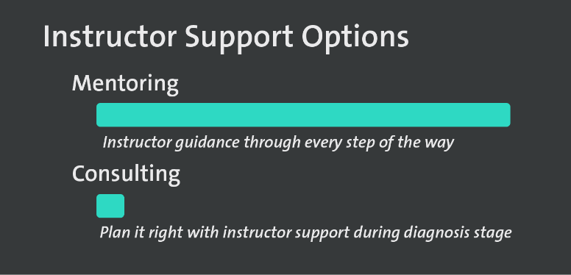 What types of cases will I be able to treat?
You will learn to effectively help Class I, II, and III of both extraction and non-extraction types. You will also learn how to work with deep bite, open bite, crossbite, crowding, and spacing cases.
What's your treatment philosophy?
We believe that dentists should finish every aligner case to the orthodontic standard of care. That means
Maintain and create proper occlusion
Straighten and move teeth predictably and efficiently
Close spaces in extraction and non-extraction cases
Deal with patients who do not wear their trays
Deliver aligner results to the orthodontic standard of care
Provide predictable treatment that patients will appreciate
Are you saying that I have to learn brackets and wires?
Yes. In addition to understanding clear aligner therapy, you will also gain knowledge of brackets and wires, which can help you on the occasion when patients are not compliant, or if you need more efficient tooth movement.
An honest understanding of aligners and tooth movement in the realities of the clinic will help you be successful on every case.
Why would I want Aligner+ education, mentoring or treatment plans if I could just follow a setup?
As a professional, the results of your patients' is yours and yours only. Most aligner software and systems of various brands are advanced and work very well.
But do you want to fully rely on what the lab technician, another company, or another doctor says? We feel like every doctor performing any service should at least understand the fundamentals, so they can identify issues, check setups, and know how to create solutions if things don't go as planned. Our education would help you gain that ability.
The Aligner+ mentoring program and customizable treatment plans support your diagnosis even further with reproducibility and peace of mind.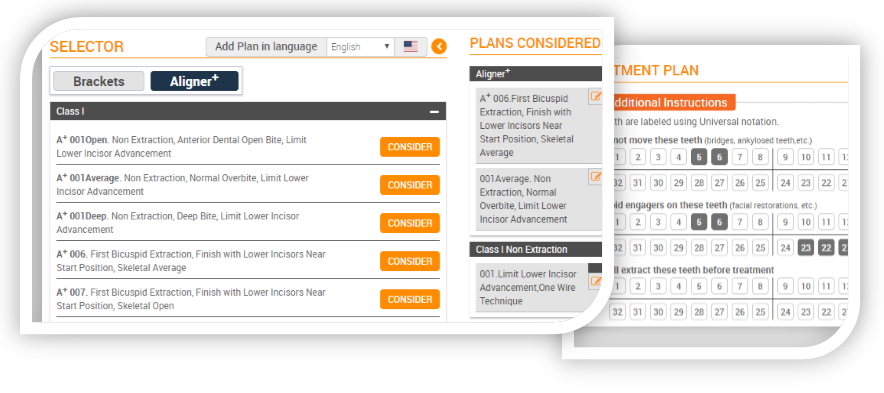 I can't attend 12 days of seminar, what should I do?
If you cannot attend every live seminar but want that information, take certain seminars on video and study on your own time, anytime. Please note that Seminar 2 has hands-on exercises and should be taken in person for the maximum benefit.
What type of aligners will I be using? Will I become an Invisalign or ClearCorrect certified provider?
Our education system will help you to be more successful in your aligner diagnosis, therapy and results, regardless of what system or brand you use.
If you'd like to maximize our full system and your benefits, we recommend you use ClearCorrect. Our treatment plans, consulting and mentoring work best with this brand.
Our program will not get you a certification provider level with any aligner brand. You will, however, get a certificate of completion after graduating from the series.
I've been helping aligner patients for years. Should I take this course?
Although our program is geared to start from the fundamentals, there are a lot of great pearls of wisdom and protocols that even experienced practitioners enjoy greatly. In fact, the majority (about 60%) of our 2019 Aligner+ students are currently treating aligner patients and decided to join to become more effective.
If your aligner process has maximum efficiency and predictability, then you don't need our program. But if you'd like to treat more patient types, treat them more confidently, or have support from experienced doctors, you may find great value with our system.
What are the costs?
The tuition can be paid per seminar or upfront for the entire series. Check out the Aligner+ tuition here.
Students will also need materials and instruments for hands-on exercises at Seminar 2 and can also use these materials on their patients. The full Aligner+ Kit is around US$1200, but varies slightly by location/currency and can be modified if you already have items.
Every student in the Aligner+ program (now and after graduation) can take advantage of the Aligner+ consultants, mentors, treatment plans, and educational materials. If you purchase an Unlimited Package through ClearCorrect, some instructor consulting services may be included. Otherwise doctors can purchase consulting and mentoring separately.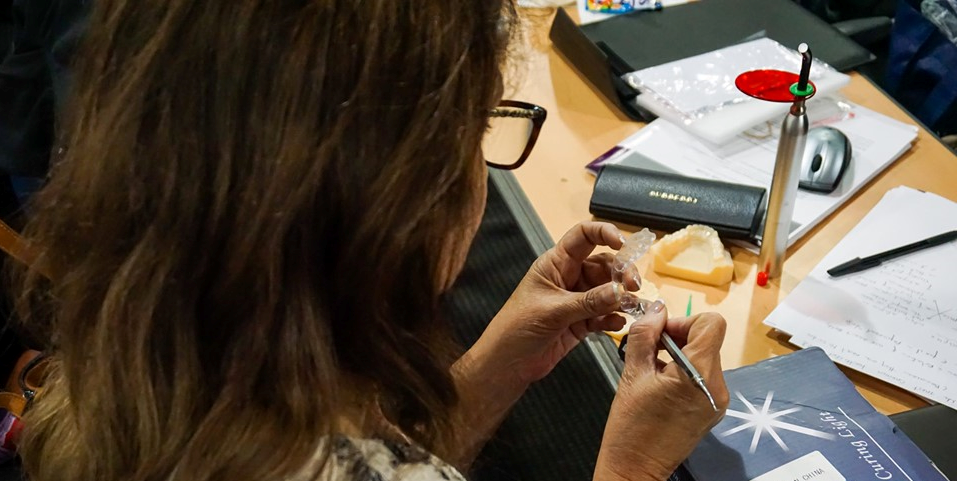 When are classes in my area?
We're starting classes throughout North America, Europe, Asia, Australia, and the Middle East throughout the year. Check out our calendar and enroll here.
If you don't see a location by you, please request us to come to your area.
1 The Aligner+ series has 96 CE hours of education and is the most extensive aligner orthodontics course that we've seen. There are shorter clear aligner courses in the industry. For example, the popular Invisalign® Fundamentals course includes 4 CE credits.
Have questions about Aligner+? Ask them below in the comments.