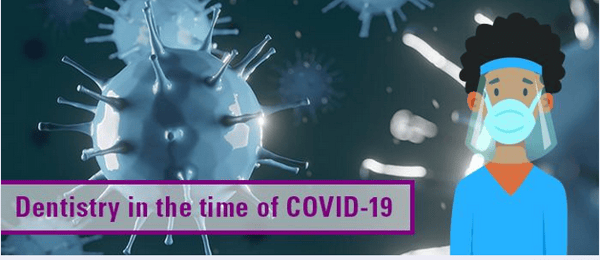 We published articles in a series called "Dentistry in the time of COVID-19", that addressed how dentistry and orthodontics are changing, with tips to adapt your practice to this new environment.

Many dentists have been looking for ways to keep their businesses running during novel coronavirus concerns and restrictions, and how to prepare for the changing environment post-pandemic.
We have talked with our students and graduates from around the world, and wanted to share their tips and stories in dealing with COVID-19 regulations and infection precautions. In the article below, we've detailed five ways that clear aligner orthodontics has helped them maximize profits, even as their patients stayed at home.

__________________
5 Ways Clear Aligner Orthodontics Can Maximize Your Profits:
1. Gain a steady revenue stream
2. Minimal in-person appointments are needed
3. Save your valuable chair time for other profitable procedures
4. Staff and doctors can assist with phone and virtual monitoring and questions
5. Patients want it (especially now)
__________________
1. Gain a Steady Revenue Stream

Many dentists who already were helping patients with clear aligner treatment told us the steady cash flow of orthodontics kept their offices afloat during the coronavirus crisis.They were able to check in with patients to continue treatment, even with the strictest stay-in-place orders. And most patients understood that payments should still be made. Orthodontics can offer a steady income stream during economic shifts and beyond.

2. Minimal In-Person Appointments

With clear aligner trays and their corresponding appliances, you can truly minimize in-person visits, sometimes to only one appointment. Aligner orthodontic therapy is well suited for teledentistry. Compared to traditional orthodontics, there are no wire adjustments, bracketing and de-bracketing appointments, or in-person wire bending sessions. You can straighten teeth and fix bites primarily with removable trays which you can mail to your patients.

Once you have made a comprehensive analysis, set up a good treatment plan and communicated expectations, your appliances should do a lot of the work for you.

You should see your patient in-person at least one time. The exact amount of sessions depends on your case. Here's when you need to see patients in-person:

You should expect to see your patient at least one time, as you should get certain records that are difficult to take remotely like a cephalometric x-ray and intraoral scan (or impressions/models).

If your patient needs attachments or rubber bands, you will need to see them another time as well. Our Educational Director says that he normally puts attachments on around Tray 3, and asks the patient to come in at that time for proper fitting.

In the rare cases of emergencies (whether clinical or for patient management), you may need to schedule more in-person sessions.
3. Save Chair Time for Other Profitable Procedures

With COVID-19 safety mandates to keep safe spacing between patients, many dental offices have limited chair time available each day. Aligner treatment allows you to f
ill your chair time with other procedures to maximize your profitability.
Since much of your work is in your design, treatment planning, and patient management, you can limit your aligner patients' chair time to as little as one 30 minute appointment. Monitoring and maintaining good aligner treatment can be done remotely, so use your valuable chair time for other things! This can be beneficial even after stay at home mandates are lifted.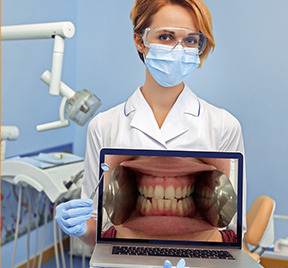 4. Staff and Doctors Can B
oth Assist with Remote Monitoring

Both you and your staff can help your aligner patients remotely. Train your staff to maximize your profitability. Educate your team so they know how to address common patient concerns via phone, email or with video sessions.

Your staff can assist with several aspects of aligner therapy, such as:
Manage initial record taking

Oversee progress records

Send trays

Monitor tray fit and comfort

Provide directions on u

sing chewies

Manage patient expectations

Communicate scheduling

Set up appointments (View a sample script for a consult request)

Take screening questions
Using these principles, you can start treating new orthodontic patients efficiently, even during the limitations of the coronavirus situation, and beyond.
5. Patients Want It (Especially Now)
Patients may see extra perks of starting orthodontics now during social distancing. So take advantage of this unique situation to maximize your case acceptance!
Sometimes aligner orthodontic candidates may be self-conscious speaking to people with their trays. They may also feel concerned that they won't remember to wear their trays for 22 hours a day and waste their investment.
Discuss the benefits of starting aligner use now versus later. Not only will their teeth look and function better earlier, but staying at home with aligners may be the best time for your patients.
With more people working or learning from home, we've heard that patients have been more likely to wear their trays, as it's much easier to just remove trays during their Zoom calls or eating and put them back in for all the other times. And they don't get the same discomfort of speaking to unexpected people that sometimes happens the first day you pop in a new tray.

________________________________
Clear aligner therapy can be adapted to be profitable during the newest COVID-19 regulations and environment.
If you think that clear aligners will benefit you and your patients right now, you can get the education to help you be confident and effective. You can join our Aligner+ Series with either our virtual or in-person classes.

If you're interested to start offering clear aligner orthodontics to patients, learn more about the fundamentals of orthodontic diagnosis and case selection at a free class.

____
Don't miss your chance to attend the first webinar in our next series!
Tuesday, May 11, 2021

5:30 to 7:30pm PDT (California Time)

Webinar Classroom via Zoom
Have tips or questions about starting aligner orthodontics in this new environment?
Share in the comments.