Close your eyes and imagine your dream seminar. Does it look something like this?
Or this?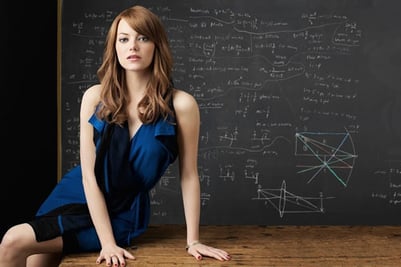 Unfortunately, neither Ryan Gosling nor Emma Stone were available (or qualified) to teach our annual free Intro to Orthodontics Seminar, but we still believe it's a seminar you'll love! Here's 8 reasons why you don't want to miss it.


1. Learn orthodontic principles that will benefit your patients
Whether you are completely new to orthodontics or already practice it in some form, this seminar will teach you orthodontic principles that you can take back to your practice and begin implementing immediately. By having a better understanding of your patients' orthodontic needs, you can provide more comprehensive treatment plans.


2. Study orthodontic cases treated by general dentists just like you



You will see a variety of case presentations to give you an idea of the types of cases that are well within the scope of your abilities as a general dentist. This includes everything from simple crowding in growing patients to Class II and III adult cases.


3. Get your questions answered by top instructors (all general dentists!)
All POS instructors have gone through an intensive training program and are happy to answer any orthodontic related questions you may have. In many cases, your instructor at the Free Intro Seminar will be local to your area. This allows instructors to share even more beneficial information about incorporating orthodontics in your specific market.


Ready to register? Reserve your seat for the Free Intro to Orthodontics now!


4. You can bring an assistant
A great portion of orthodontic work can be done by your assistants, saving valuable doctor time and money. Because of this, we allow you to bring an assistant to your Intro Seminar so you can both can know what to expect when you begin practicing orthodontics. Read the 50 orthodontic tasks your assistants can be doing.


5. It's only offered once a year (once every 2 years in some locations!)



While we do offer a free 1 Hour Intro to Orthodontic Video year-round, the live Intro Seminar is a rare opportunity! If you miss the seminar this year, you won't have another opportunity to learn free for at least 1-2 years.


6. Earn up to 8 CE
To reward you for spending your day (or afternoon) learning with us, complementary CE will be provided. Earn 8 CE (or 6 CPD) for full day seminars. We are accredited by the ADA and AGD.


7. Get exclusive access to an Intro-attendee only sale on comprehensive orthodontic training
If you decide you would like to continue learning in our comprehensive program, you will have the opportunity to save big on Seminar 1 if you register at the Intro Seminar. You can save even more if you and a friend register together!


8. It's free!

They say the best things in life are free. We truly believe this seminar is one of the most valuable opportunities you will have in your dental career. You've got nothing to lose and so much to gain!
If you're convinced that this is a seminar you can't miss, click here to find a location near you! See you there!
Can't make it to the Intro but still want to learn some ortho? Watch a free 1 Hour Intro Video.
What do you look forward to learning at the Intro? Share in the comments below!