Wondering if your case is appropriate to start at your current skill level? Ask an instructor.
Use POS' most valuable resource the free Case Quick Check. Sending your quick check records to instructors is easy. Watch this video tutorial or follow these steps to send records to an instructor.
1. Log onto SmileStream and click on the message bubble.

2. Type instructor name in the search bar.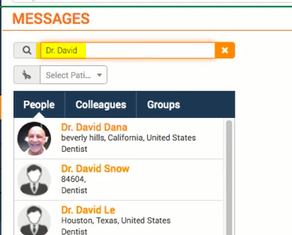 3. Select instructor and click on General Discussion.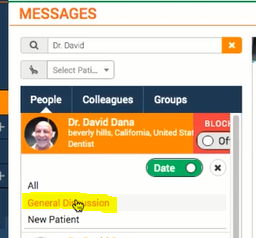 4. Type your request in the message portion. E.g. Hi Dr. Dana, can you please review this patient's records and let me know if this is a good case to start.
*Include your experience level and where you are in the series in the message.

5. Insert pictures by clicking on the purple picture icon.

Click on Drop Image and insert your pictures.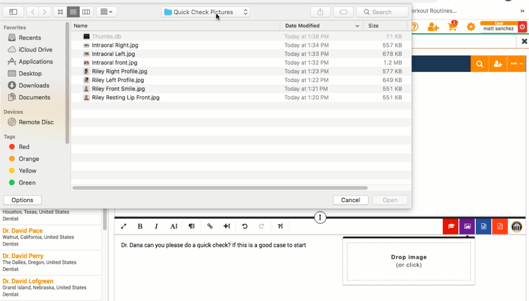 6. You'll be able to see the pictures in the message. Click on the orange send button on the bottom right corner to send.

7. Your instructor will reply with a message like the one below.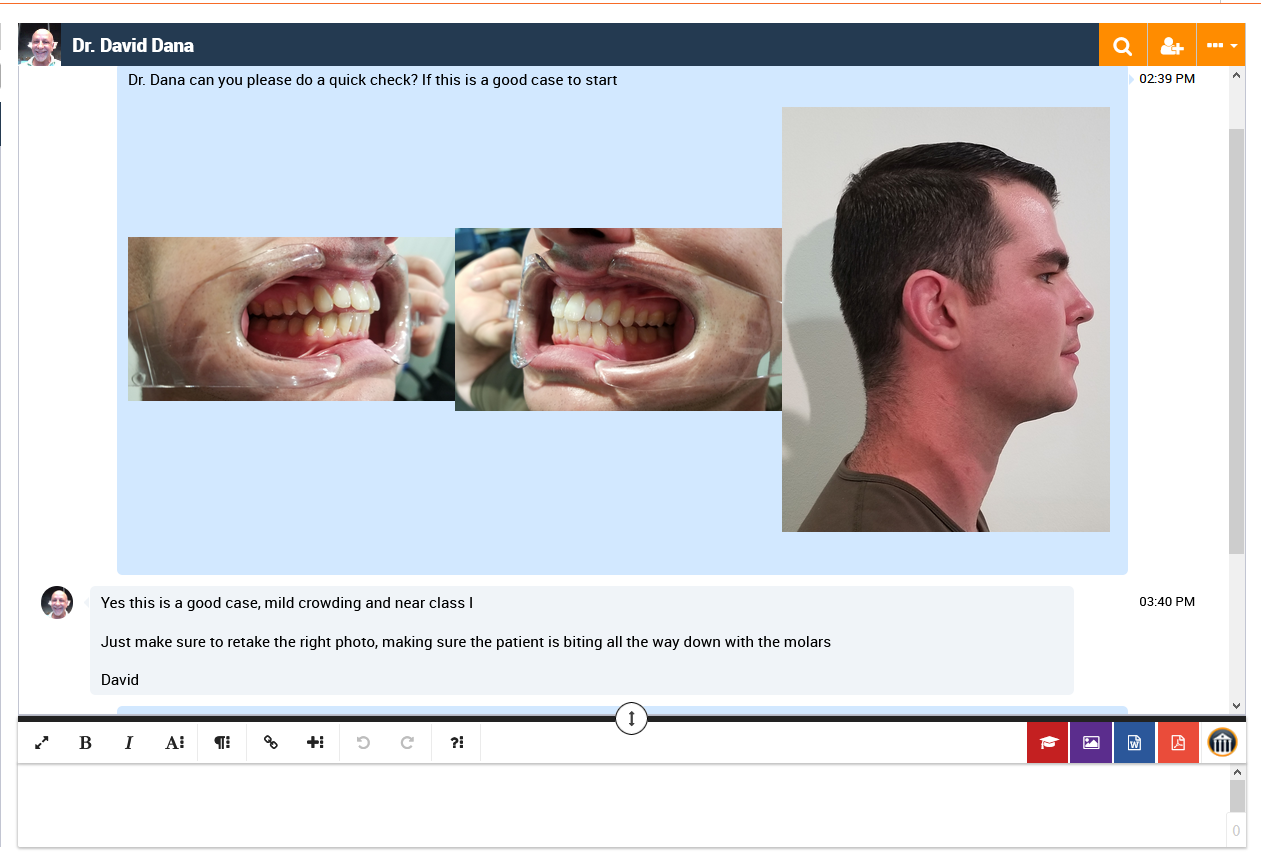 Feel confident in starting a case, whatever your skill level.
Leave a comment...