See how two case starts can add $7000 a month to your income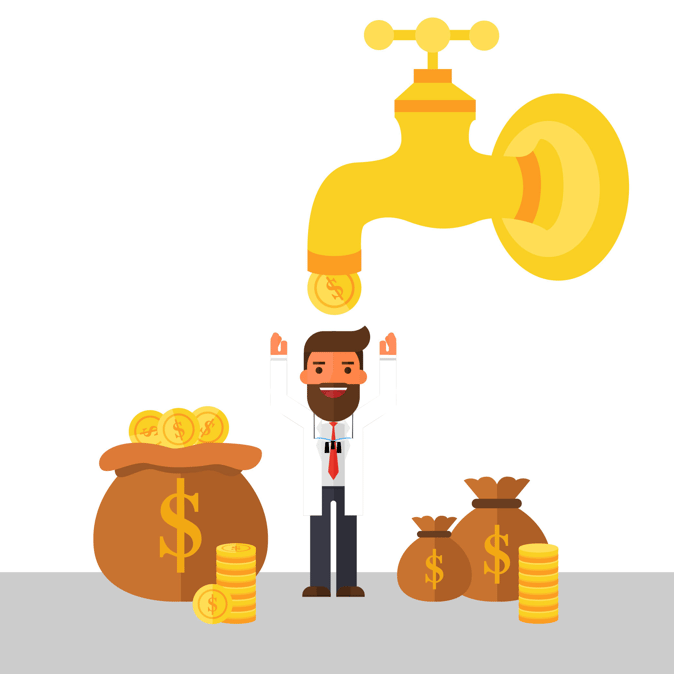 If you are considering adding orthodontics to your dental practice, then you're probably wondering, how much revenue can I really make?
We've worked with thousands of dentists who've added orthodontics to their practices. We will share projections of revenue, cash flow, and profitability to help you understand what orthodontics can mean to your bank account.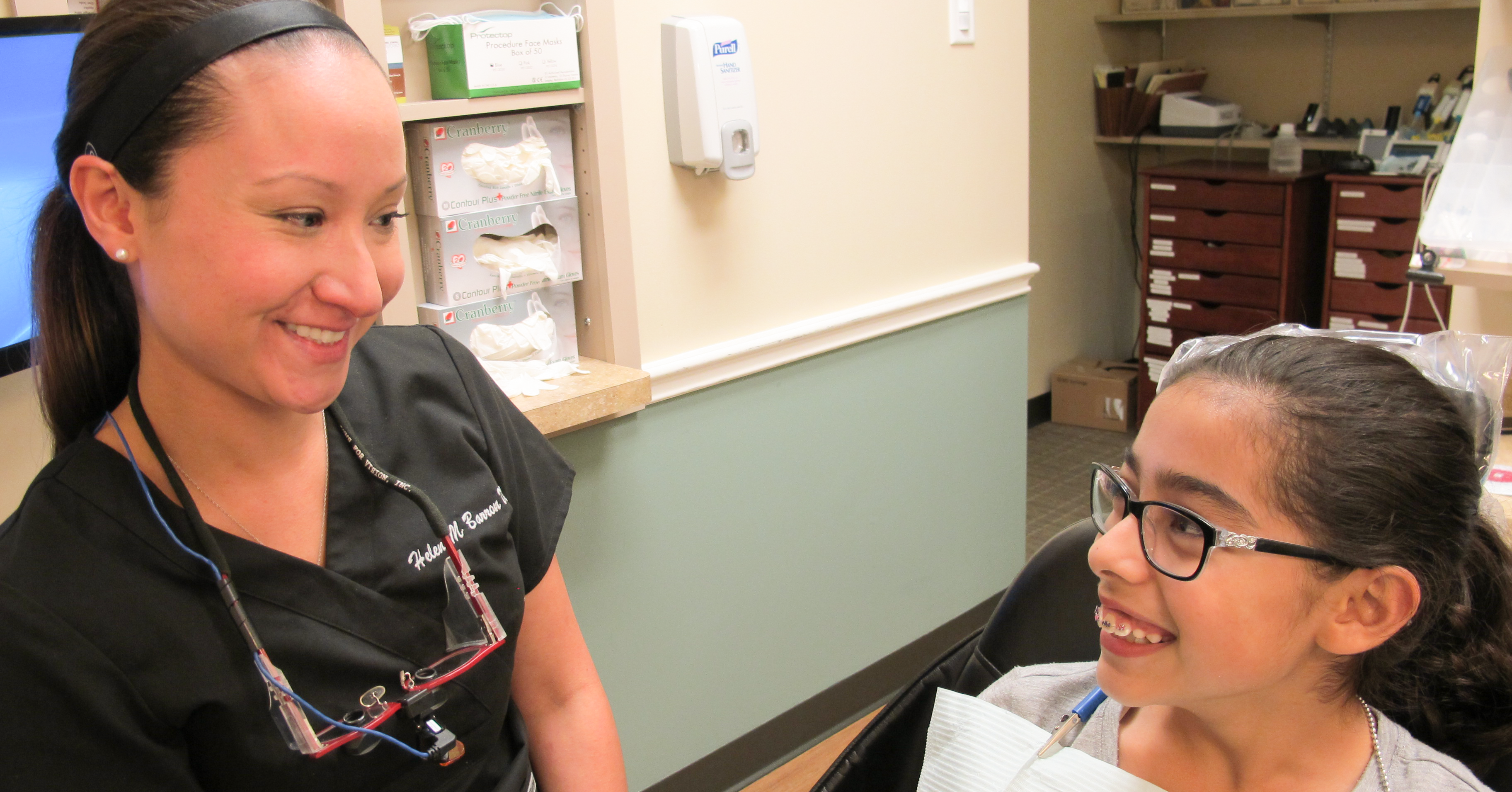 Many of the students in our Comprehensive Orthodontic Program start seeing orthodontic profits and positive cash flow while still in our series.
If you follow our system, you can be generating a considerable profit within 24 months, and dramatically increase your revenue over the life of your practice.
Getting Set Up for Orthodontics is Simple
Here are some of the basic logistics of setting up orthodontics in a typical American dental practice using the Progressive Orthodontic system. While orthodontic setups can vary, we will use these simplified specs in our revenue projection.
Many dentists will begin 1-2 cases a month after their 3rd month in our program

For each case, they might charge $5000 plus a records fee


They may collect 10% as down payment with the rest on a 12-month installment plan

Orthodontic treatment time for each patient is often around 18 months

Typical chair time for staff is for the 1-hour initial appointment + 4 hours split over the remainder of the treatment period
Now that we have some of these basics in place, let's look at the earning potential of adding orthodontics to your practice.
The First 13 Months
Typically within the first 13 months of starting training, dentists who treat two orthodontic patients a month will increase their revenue enough to break even on their training and overall investment.
(Want to start seeing profits even earlier? We'll discuss that later).
While orthodontics is not for everyone, many doctors find that this is a worthwhile time investment for their overall career. You are adding a valuable service for your patients that will generate long term income.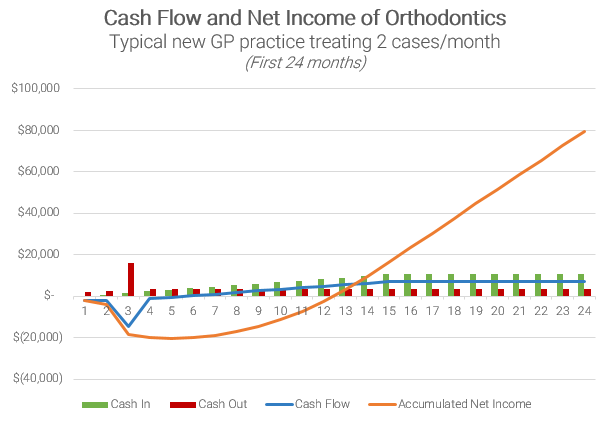 The cash flow, revenue and expenses in your first two years in orthodontics
(Interested in seeing the costs to run an orthodontic dental practice? Read our previous article.)
Steady Income, Positive Cash Flow
Many doctors who start orthodontics appreciate its steady income. In times of good and bad economies, this can be the backbone of practices.
If you start two cases a month like the scenario listed, you can generate a positive orthodontic cash flow by month 6!
By month 15, you'll see an extra $7000+ of net income each month!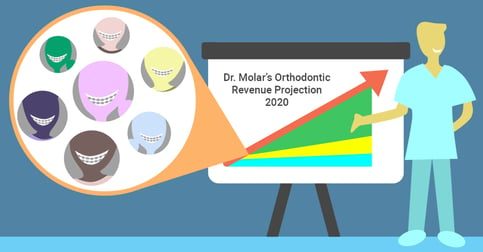 The Lifetime Value of adding Orthodontics to your Practice
If a dentist aims to add two new orthodontics cases at $5000 each per month, this can help to grow the practice revenue by $173,000 and its profits by $80,000 just in its first two years.
Adding an a couple of orthodontic cases per month can
boost the median American dentist's salary1 by 54%.
With 2 cases a month, you'd see an additional $3.6 million in revenue for your retirement over a period of 30 years.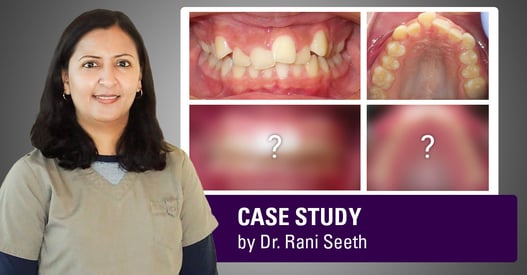 Want to super charge your income? Why stop at two?

You can start more than two cases a month. Dr. Seeth helped over 100 orthodontic patients while studying in our program. Imagine how that can transform the finances of your practice.

Earn While You Learn Orthodontics
Perhaps one of the biggest benefits of orthodontic training for general dentists is the ability to earn while you learn.
Most dentists will begin treating orthodontic patients after three months in the training course, which means they are already absorbing their initial investment.
You can also pay for most of your expenses (like education, orthodontic appliances, and instructor mentoring) as you go. This helps you see positive net income earlier, as soon as you start a few cases.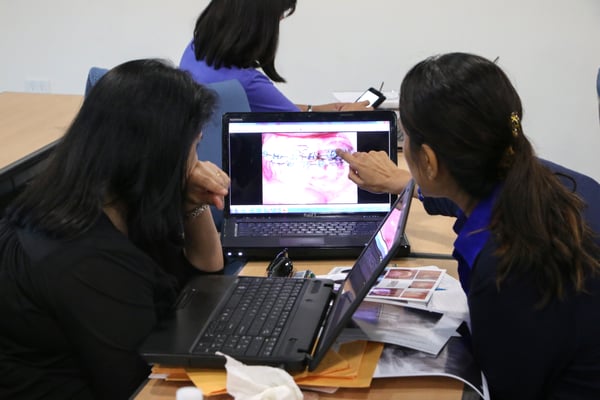 Considering Orthodontics for Your Practice?
If you have a lot of patients whom you are referring out for orthodontic treatment, this is a good sign you can easily add the service into your dental practice. Most families who are part of your practice will have at least one member who is a good candidate for orthodontics.
If you would like to speak to us about the training options available we are here to help.
Take the first step towards growing your practice and watch our 1-hour Intro to Orthodontics webinar recording free of charge.

References
1. United States Department of Labor. Bureau of Labor Statistics. Dentists, May 30, 2019.