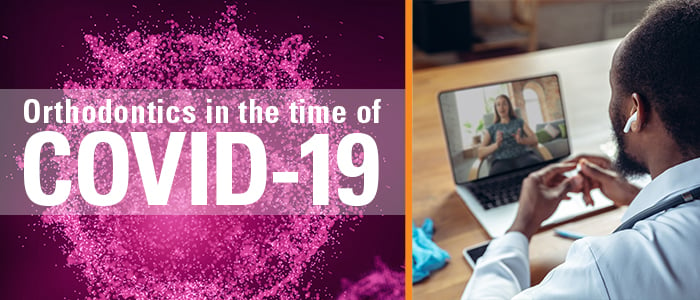 We will be publishing articles in a new series called "Dentistry in the time of COVID-19", addressing how dentistry and orthodontics are changing, with tips to adapt your practice to this new environment.

In times of economic stress, we've seen that the more services dentists offer and the better they can provide them, the more able their practices are to weather the storm. So what are valuable services to have during the COVID-19 crisis?
For any dentist that has been thinking about how to endure an uncertain economy, experienced Los Angeles dentist and mentor, Dr. David Dana, says that "Orthodontics is an absolute must."
Dana mentioned, "Orthodontics kept us alive during the coronavirus stay in place orders, and also in previous difficult times like the Great Recession of 2008." He noticed that during these times, patients often spent money in dentistry on emergencies and on cosmetic issues that truly bothered them, and cut other areas. He shared that that orthodontics is well known and understood by patients and that his orthodontic patients were willing to continue their treatment. He was even able to start new orthodontic cases, when many other services weren't possible.
In this article we are sharing why orthodontics can help dentists handle several of their newest challenges.
4 Ways Orthodontics Can Help You during the COVID-19 Pandemic
1. Maximize revenue within new distance and scheduling regulations
With new technologies in orthodontics (and a bit of creativity), you can still earn revenue without using much chair time (which is even more precious now with distancing regulations in offices). With more teledentistry and remote monitoring options, orthodontics can be reduced to just essential visits, (sometimes to even just one in-person visit).
2. Communicate opportunities that patients have staying and working at home
Explain any added perks of starting orthodontics now during social distancing to maximize case acceptance.
__________

__________
If patients want to improve their bite and smile but may be self-conscious of being seen with braces or rubber bands, talk to them. With more social distancing, working and learning from home, and face masks being worn, patients can limit how much people will see their braces.
They may be more open to traditional orthodontics now and
emerge from this situation with the perks of a better smile.
If an aligner orthodontic candidate may be self-conscious of speaking to people with his trays, or unsure if he will remember wearing trays for 22 hours a day, discuss the benefits of starting now versus later. With more people working or learning from home, we've heard that patients have been more likely to wear their trays, as it's much easier to just remove trays during their Zoom calls or eating and put them back in for all the other times.
________________________________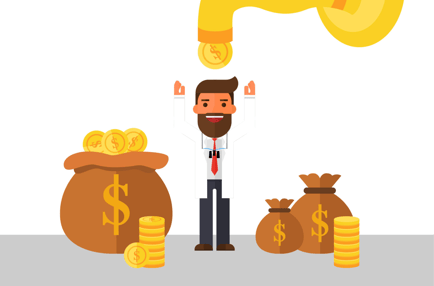 3. Creates a steady income stream even when patients aren't in the office



The brilliance of orthodontics is that the appliances do a lot of the work for you when set up well. With time, niti wires and clear aligner trays help straighten teeth and appliances like headgear and rubber bands fix bites. Since many orthodontic patients choose to invest in orthodontics on an installment plan, you get paid for making sure your appliances are working well through treatment. Much of your work is up front in your design, treatment planning, and patient management.
Luckily, monitoring and maintaining good orthodontic treatment can also be done remotely with some planning. Many graduates of our series have told us that the steady cash flow of orthodontics kept their offices afloat during the novel coronavirus crisis and the Great Recession. If you'd like to build your orthodontic cash flow, we will share how to start cases even in a pandemic.
4. Minimizes in-person contact with patients



Orthodontics can be adapted to patients' new infection concerns. Orthodontics has many feasible options for remote consultations both for starting treatment and for monitoring it. We have even heard of some dentists doing full aligner orthodontic treatment with patients needing to leave home as little as 1 or 2 times.

You can reduce in-person orthodontic appointments significantly. While they may still need to be there on certain appointments (e.g. to get their x-rays or scans, bond brackets or change wires), you can greatly minimize seeing them in your office. Not only can you minimize in-person consultations and record taking, but you can minimize check-up appointments.
For many aligner patients, you can mail them multiple trays at a time so that you may not even need to see them in your practice until the end of treatment. If you set up your traditional braces patients properly, you may not need to see patients in your practice for 10-12 weeks to change their wires.
In this article, read tips to safely get orthodontic records and how to gain two to three times more time between appointments without losing quality of care.

________________________________
Orthodontics can be adapted to be profitable during the newest regulations and patient concerns. If you're interested to start offering orthodontics to patients, learn more about the fundamentals of orthodontic diagnosis and case selection at a free class.

Want to add ortho to your practice?
Try our orthodontic CE programs out for FREE


TRADITIONAL SERIES
ALIGNER+ SERIES
Enjoy Day 1 of the series or a webinar

Learn from a 2 hour webinar or video

____
POS makes it easy to learn, no matter what your circumstances are. We offer formats that work for everyone's schedule and safety needs. Choose from interactive webinars, online videos or in-person classes (classroom teaching starting again this Fall).

We offer support to our students and graduates through graduation and thereafter. Alongside these benefits, you can take advantage POS' lifetime free retake policy in any format. Many doctors are enjoying how they can learn now through webinars and later retake for free in-person when they're more able to.

Don't miss your chance to attend Webinar 1 in our next series!
Wednesday, July 8, 2020

5:30pm to 7:30pm (California time)

Webinar Classroom via Zoom
Have tips or questions about orthodontics in this new environment?
Share in the comments.