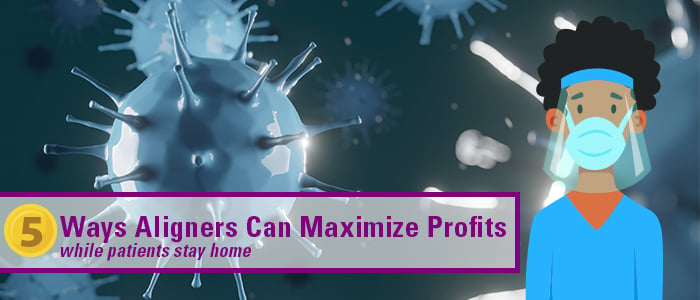 We are publishing articles in a new series called "Dentistry in the time of COVID-19", addressing how dentistry and orthodontics are changing, with tips to adapt your practice to this new environment.

Many dentists have been looking for ways to keep their businesses running during this new environment of novel coronavirus concerns and restrictions.
We have talked with our students and graduates from around the world, and wanted to share their tips and stories in dealing with COVID-19 regulations and infection precautions. In the article below, we've detailed five ways that clear aligner orthodontics has helped them maximize profits, even as their patients stayed at home.